An easy read booklet explaining what we told the Government about a Bill of Rights for Northern Ireland.
Last Updated: Tuesday, 9 March 2021
People with a learning disability helped us to make this booklet.
We are the Northern Ireland Human Rights Commission.
It is our job to make sure the Government protects everyone's human rights.
We also let everyone know what their human rights are.
We were set up because of the Belfast (Good Friday) Agreement.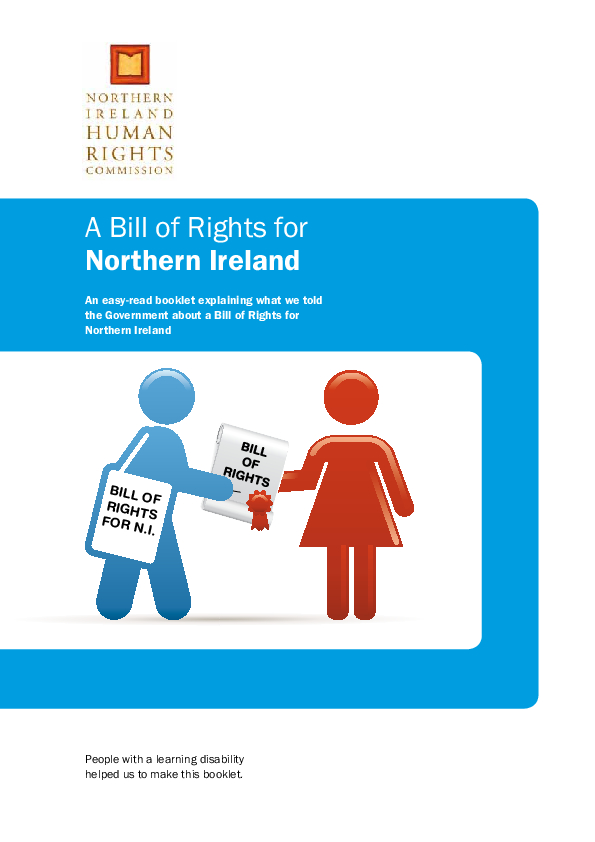 ---
---