The impact of public spending changes in Northern Ireland
Last Updated: Monday, 10 January 2022
Read the full report of the NI Human Rights Commission report: The impact of public spending changes in Northern Ireland (Reed and Portes, 2021).
We recommend that the Northern Ireland executive:
Funds a mitigation package consisting of a mix of increased benefit payments and increased schools spending to offset the worst impacts of Covid-19 on public services provision and living standards. The package of mitigation measures set out in Chapter 5 is a good starting point; the precise details of the mitigation package should be drawn up after consultation with affected groups and stakeholders.
Conducts additional research on the impacts of the Covid-19 pandemic on public services provision. A mix of qualitative and quantitative survey evidence would enable a more detailed assessment of how Covid-19 has affected public services.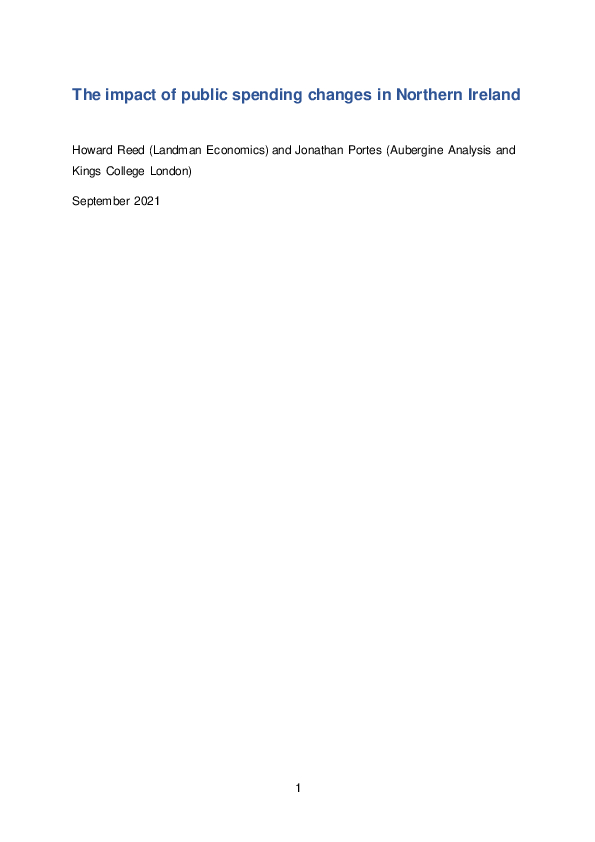 ---
---