Memorandum of Understanding: Ireland/Northern Ireland Protocol
Last Updated: Monday, 10 May 2021
Memorandum of Understanding (MOU): Ireland/Northern Ireland Protocol of the European Union (EU) Withdrawal Agreement, Article 2: island of Ireland dimension.
MOU between the Equality Commission for Northern Ireland (ECNI), Irish Human Rights and Equality Commission (IHREC), and the Northern Ireland Human Rights Commission (NIHRC).
This Memorandum of Understanding sets out the agreement reached between the ECNI, the IHREC and the NIHRC on providing oversight of and reporting on rights and equalities issues falling within the scope of the commitment in Article 2 of the Ireland/Northern Ireland Protocol that have an island of Ireland dimension. It includes the working arrangements agreed between the three Commissions to fulfill this mandate.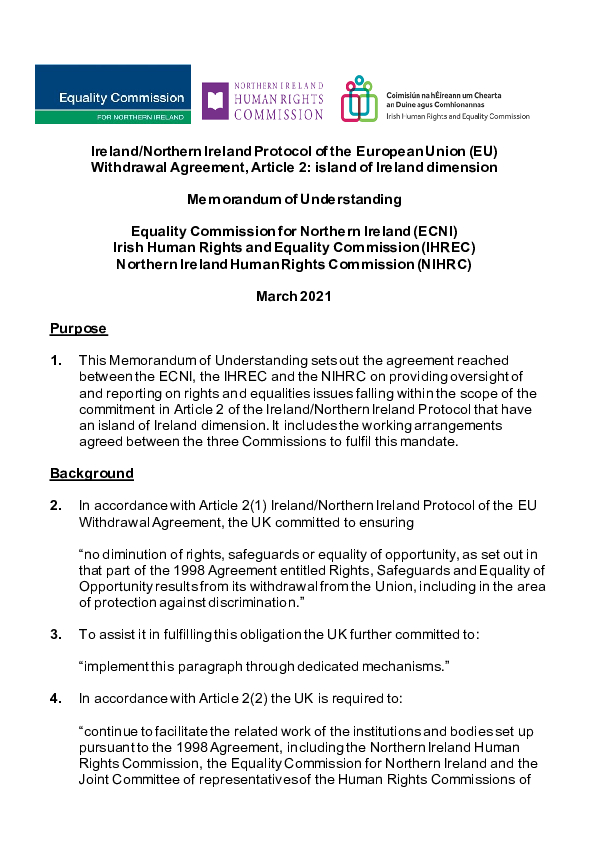 ---
---