Annual Report and Accounts 2021-22
Last Updated: Tuesday, 18 October 2022
The Commission's Annual Report and Accounts 2021-22.
Date produced October 2022.
You can download the full document through the links provided.
The Annual Report and Accounts includes the Commission's financial statements for the year ending 31 March 2022, which have been prepared in accordance with Paragraph 7 of Schedule 7 of the Northern Ireland Act 1998, and certified by the Comptroller and Auditor General on 10 October 2022.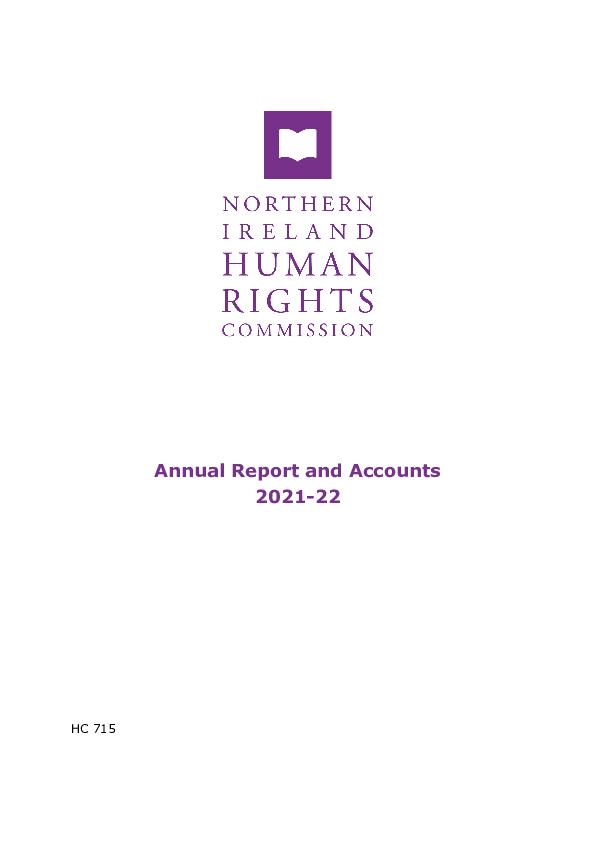 ---
---