Briefing: Ministry of Justice Consultation on Retained EU Case Law
Last Updated: Tuesday, 20 April 2021
Read the Commission's briefing paper on the Ministry of Justice consultation on retained EU Case Law.
Date produced August 2020.
Below is a summary of the recommendations.
You can also download the full document through the links provided.
The Northern Ireland Human Rights Commission (NIHRC):
3.16 advises that there is a risk to legal certainty if the powers to diverge from retained EU case law is extended to a range of courts too quickly. The NIHRC recommends a cautious approach whereby the power to depart from retained EU case law is limited to the most senior courts (UK Supreme Court and the NI Court of Appeal and its equivalent) in the first instance. The NIHRC further recommends that expansion of these powers to the NI High Court should only be considered if there are demonstrable and compelling reasons.
4.8 recommends that in making regulations to extend the powers to diverge from retained EU law from the UK Supreme Court to lower courts the regulations should not be overly prescriptive. They should, in particular, reflect the principle of judicial independence and allow for the judiciary to find the appropriate test to reflect the need for legal certainty while allowing for the evolution of case law.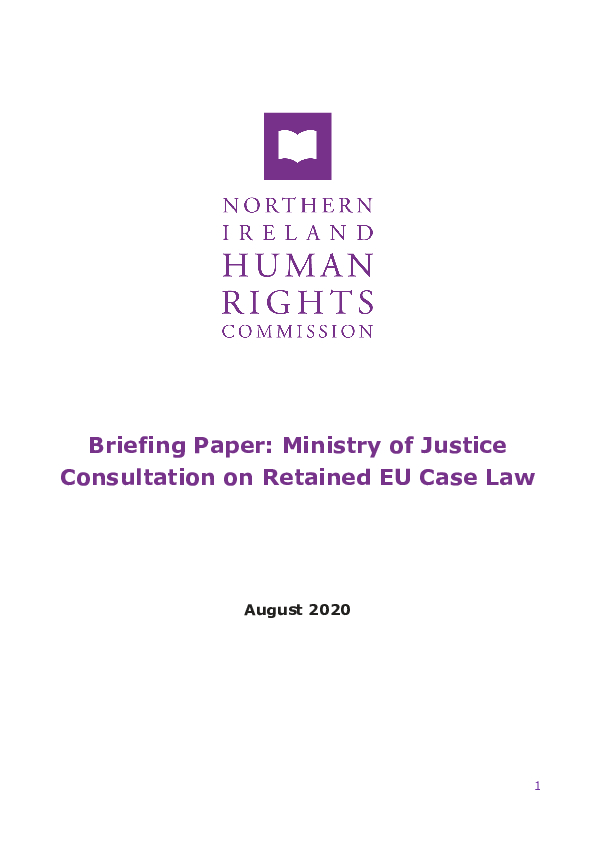 ---
---