Dealing with Northern Ireland's Past: Towards a transitional justice approach
Last Updated: Tuesday, 9 March 2021
The field of transitional justice has advanced rapidly in the last fifteen years. When the Agreement reached in the multi-party negotiations [referred to here as the Belfast (Good Friday) Agreement] was finalised in 1998, the field was barely developed. The Belfast (Good Friday) Agreement beckoned a new era after a period of violent history in Northern Ireland.
National human rights institutions, such as the Northern Ireland Human Rights Commission (the Commission or the NIHRC), have led an important role in advancing transitional justice in different countries around the world. In recent years, there is a growing expectation that such institutions would be engaged in this arena.
The overall objective of this report is not to satisfy all transitional justice needs, but instead to focus specically on the role that the Commission might play in contributing to this area of work. The report comes to these proposals through first reviewing 1) the relevant texts of foundational agreements; 2) the work done to date relating to transitional justice; 3) the recommendations of previous studies and consultations, and 4) the general areas that broadly call for further attention. It is only based on this broader perspective that a work programme for the Commission could be identified.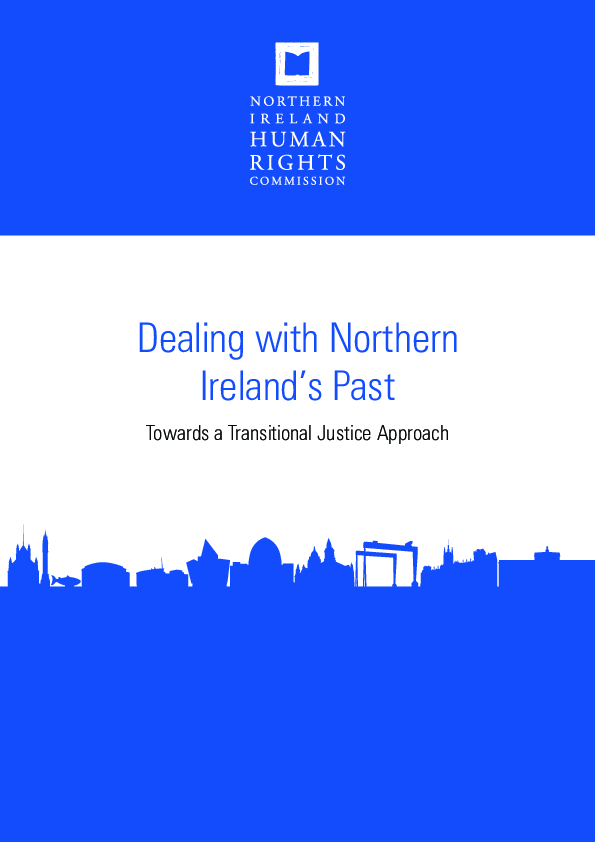 ---
---