NIHRC and ECNI Annual Report on the Implementation of Article 2 of the Windsor Framework
Last Updated: Tuesday, 11 July 2023
Along with the Equality Commission for Northern Ireland, we have published our Annual Report on the Implementation of Article 2 of the Windsor Framework. We are pleased to present the advice and recommendations arising from our work over the last year and look forward to the response from the Secretary of State and the Executive Office.
We have produced advice to Government in relation to a number of significant legislative developments, including the changes to the Protocol as a result of the "The Windsor Political Declaration" published in February 2023, the Retained EU Bill, the Legacy Bill, the Illegal Migration Bill and the proposed Human Rights Act reform. These developments, and others, have raised significant risks and challenges to the protection of equality and human rights, as detailed in the report and addressed in our recommendations.
Through joint engagement with officials in the NI Office, the Executive Office, and relevant Bill teams, we have sought to ensure the UK Government both considers and complies with its Article 2 obligations. We will continue to work together to ensure the protection of equality and human rights in Northern Ireland post Brexit.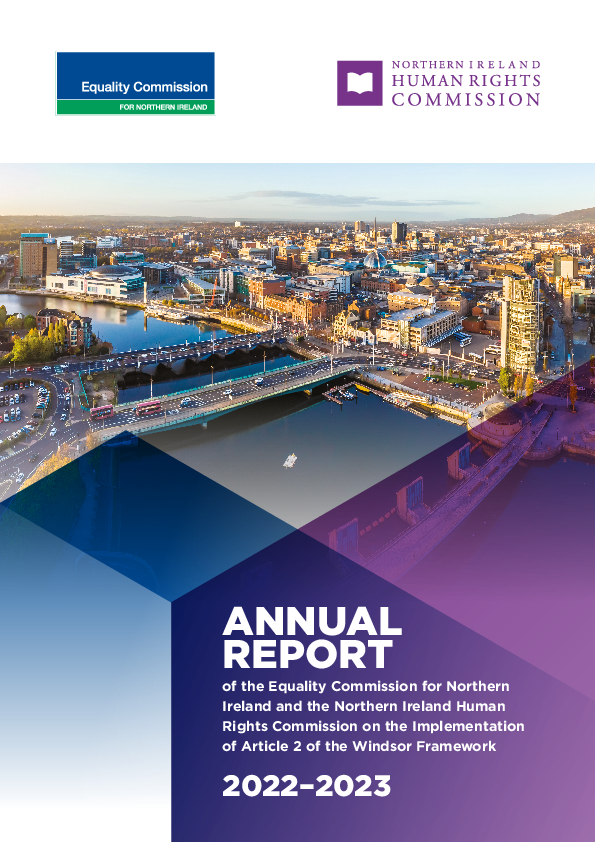 ---
---