Relationships and Sexuality Education in Post Primary Schools in Northern Ireland: A Compelling Case for Reform
Last Updated: Thursday, 8 June 2023
Date Published: June 2023
You can download the full report through the links provided.
The Northern Ireland Human Rights Commission has carried out an investigation and published a report into Relationship and Sex Education (RSE) in post primary
schools in Northern Ireland.
Human rights consider that relationships and sexuality education is essential to the fulfilment of a range of rights including the right to education, the right to health and even the right to life. They have a role in preventing abuse and violence against women and girls and promoting equality between women and men.
In 2018, a report by the UN Committee on the Elimination of All Forms of Discrimination Against Women (CEDAW) made a recommendation to the UK Government to "make age appropriate, comprehensive and scientifically accurate education on sexual and reproductive health and rights a compulsory component of curriculum for young people, covering prevention of early pregnancy and access to abortion, and monitor its implementation."
The CEDAW Committee's recommendation has been uniquely incorporated into UK law. This placed a specific obligation on the Secretary of State for NI to implement the recommendation. The Commission therefore is responding to a decision of Parliament and an obligation on the UK Government.
The Commission's investigation to assess the implementation of the CEDAW recommendation took place between October 2021- January 2023.
The report makes 13 recommendations designed to provide practical guidance for schools and public authorities in complying with the CEDAW recommendation.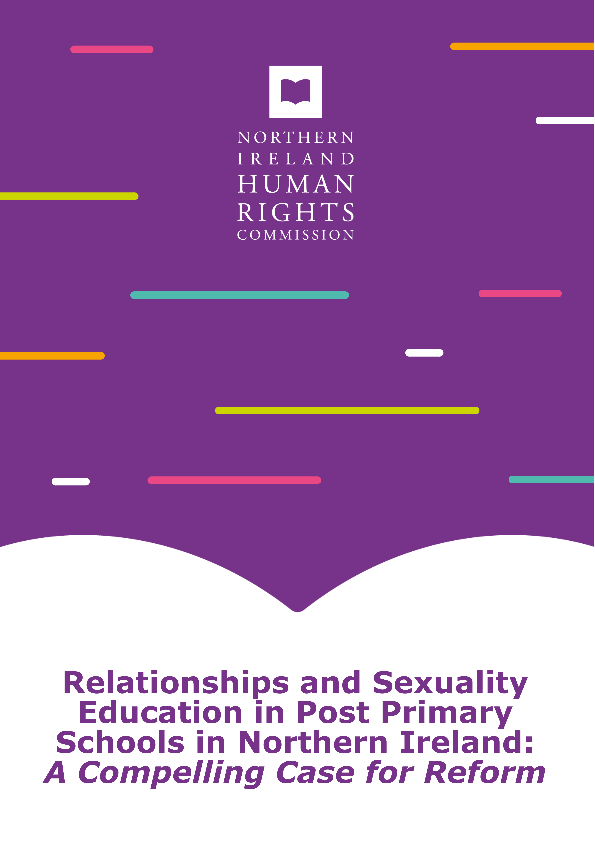 ---
---