NIHRC response to Committee for Education Inquiry into the Integrated Education Bill
Last Updated: Wednesday, 13 October 2021
Date produced October 2021

Below is a summary of the recommendations/messages
You can also download the full document through the links provided.
Welcomes Clause 1 which widens the statutory definition of integrated education to recognise all cultures and religious beliefs, including non-religious beliefs, and different abilities.
Welcomes Clause 1(2) which places the ethos for integration on a statutory footing.
Supports Clause 4 which requires the Department of Education to actively promote an integrated education system.
Welcomes Clause 7 which introduces a rebuttable presumption of integrated education, in accordance with recommendations from the United Nations Convention on the Rights of the Child (UNCRC) Committee.
Welcomes Clauses 8 to 11 which provides for monitoring and governance arrangements. In particular, the Commission welcomes the inclusion of mandatory training for teachers and advises that should be developed in consultation with children and young people and their representative organisations.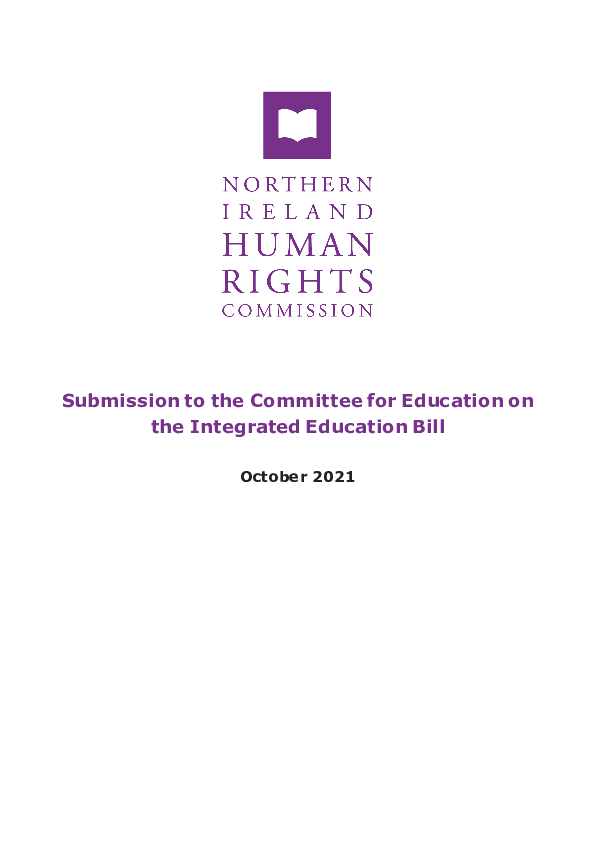 ---
---