NIHRC submission to Rehabilitation of Offenders Reform consultation
Last Updated: Monday, 19 April 2021
The Northern Ireland Human Rights Commission (NIHRC):
2.2.9 supports the proposal to reform legislation governing the rehabilitation of offenders in Northern Ireland.
3.5 recommends that the proposed adoption of a two-part rehabilitation approach be further examined, taking into account the experience in Scotland, England and Wales.
4.13 recommends the development of a significantly enhanced scope for rehabilitation alongside a review mechanism to ensure compliance with Article 8 ECHR.
4.17 recommends that there is additional consideration regarding the spending of conflict-related convictions that pre-date the Good Friday Agreement (April 1998).
4.18 recommends that the Department of Justice liaise with the exprisoners working group and other relevant stakeholders in respect of future developments on this legislation.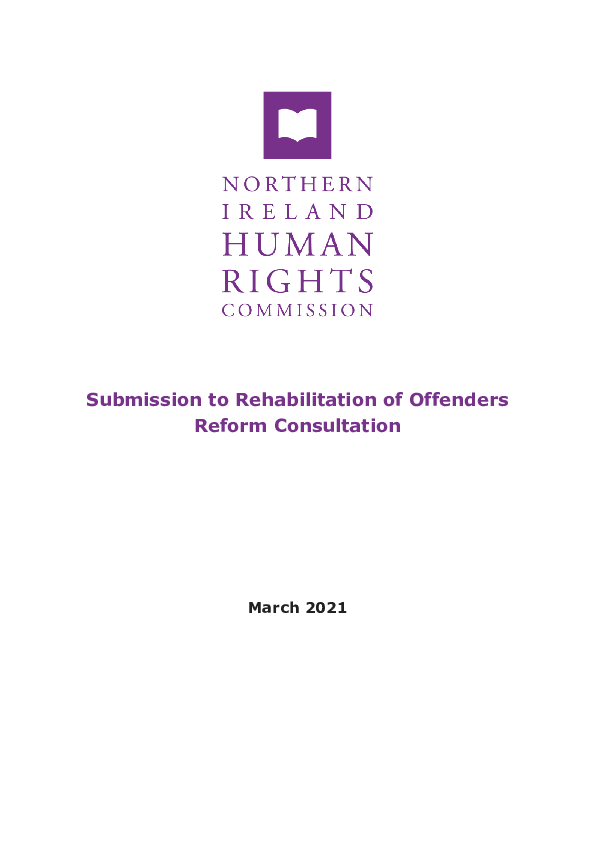 ---
---