Submission to the UN Committee on the Rights of the Child: Parallel Report to the Pre-Session on the Combined Sixth and Seventh Reports of the UK of Great Britain and NI
Last Updated: Tuesday, 7 February 2023
Date Produced: December 2022
You can also download the full document through the links provided.
NIHRC has advised the UNCRC to consider making recommendations that:
ensures prompt measures are taken to raise the minimum age of criminal responsibility to at least 14 years of age in NI;
ensures that comprehensive strategies and action plans are implemented in NI for the eradication of child poverty, including by re-establishing concrete and time-limited targets with measurable indicators that take into account the impact on groups that are at higher risk of poverty;
ensures that all children with special educational needs in NI are promptly and comprehensively assessed and provided with the appropriate support. This should include appropriate education support as well as transport and other measures to ensure effective educational engagement to improve children's outcomes, which is a particular concern in NI;
takes urgent steps to ensure that children's social care services in NI meet demand and address the full range of complex needs, as they arise; and
takes effective measures to ensure that ring-fenced regional mental health care budgets that effectively satisfy need are available in NI. This includes factoring in resource costs for the purpose of addressing the additional challenges of COVID-19 on mental health.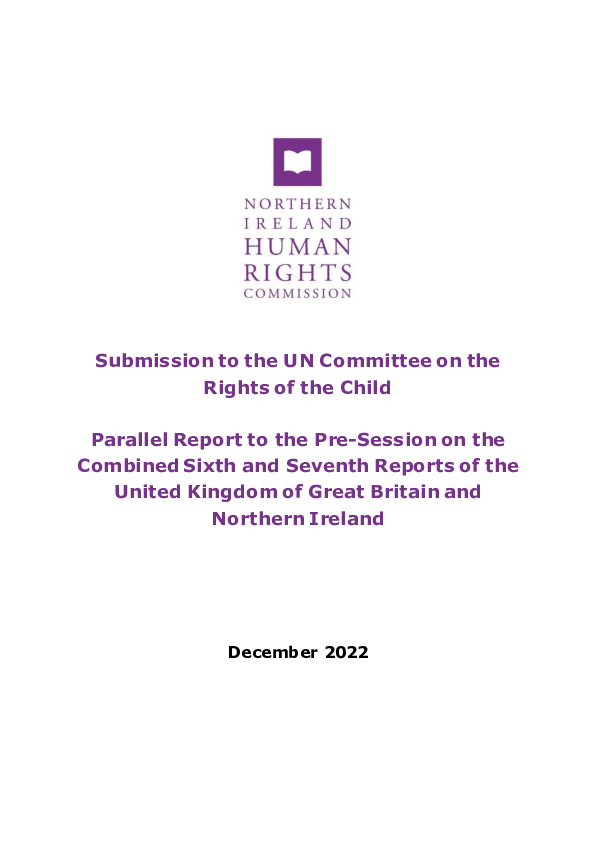 ---
---