NI Human Rights Commission Monitoring Report on Reproductive Healthcare Provision in Northern Ireland
Last Updated: Friday, 14 May 2021
Northern Ireland Human Rights Commission Monitoring Report on Reproductive Healthcare Provision in Northern Ireland
Date produced May 2021.
Below is a summary of the recommendations.
You can also download the full document through the links provided.
The Northern Ireland Human Rights Commission (NIHRC):
Northern Ireland (NI) has had long-standing issues in relation to the law and access to reproductive healthcare. Access to termination services in NI continues to be a contentious issue. There have been recent developments that have made it clear that the criminalisation and denial of access of women and girlsto termination services in NI, except under the strictest of circumstances, was a violation of human rights.
Throughout this report. reference is made to the provision of reproductive healthcare services for 'women and girls'. This is reflective of the language adopted by the UN CEDAW Committee and an acknowledgement that women and girls are disproportionately affected by the denial of access to reproductive healthcare. This language is not used with the intention of ignoring that transgender and non-binary people have a right to equal access to reproductive services. The Commission also engaged with organisations that are representative of transgender and non-binary people to specifically request information from those the Commission met with on any nuanced issues that the Commission should be aware of.
This report sets out the Commission's findings, conclusions and recommendations based on relevant human rights standards, recent developments in domestic law and its engagement with key stakeholders between July 2020 and January 2021.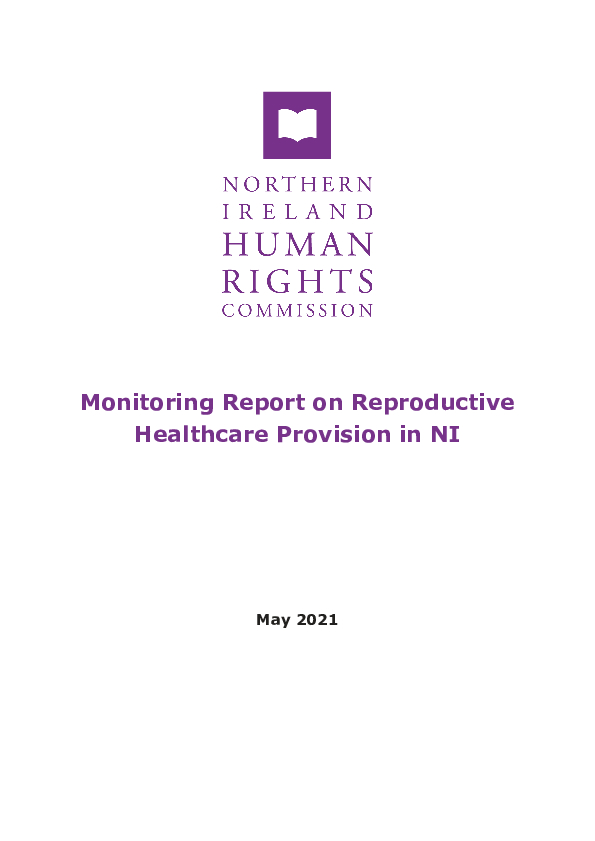 ---
---