NIHRC and ECNI Preliminary Briefing on the Northern Ireland Protocol Bill
Last Updated: Tuesday, 28 June 2022
Date produced June 2022
Below is a summary of the recommendations:
You can also download the full document through the links provided.
3.11 The Commissions recommend that the Secretary of State brings forward amendments to the Bill to address the incomplete protection of the human rights and equality aspects of the Protocol, particularly in Clauses 20, 15 and 13, to ensure that interpretation and enforceability of Protocol Article 2 are not weakened.
4.2 The Commissions recommend that compliance with Protocol Article 2 be considered from the earliest stages in the development of policy and legislation.
4.3 The Commissions recommend that the UK Government and NI Executive ensure that Explanatory Memoranda on draft UK and NI legislative proposals that are likely to engage Protocol Article 2 set out what consideration has been given to ensuring conformity with Protocol Article 2.
4.4 The Commissions recommend that Members enquire what consideration was given to Protocol Article 2 in the development of the Protocol Bill and recommend that Article 2 should be considered and complied with throughout its implementation and the development of regulations and guidance.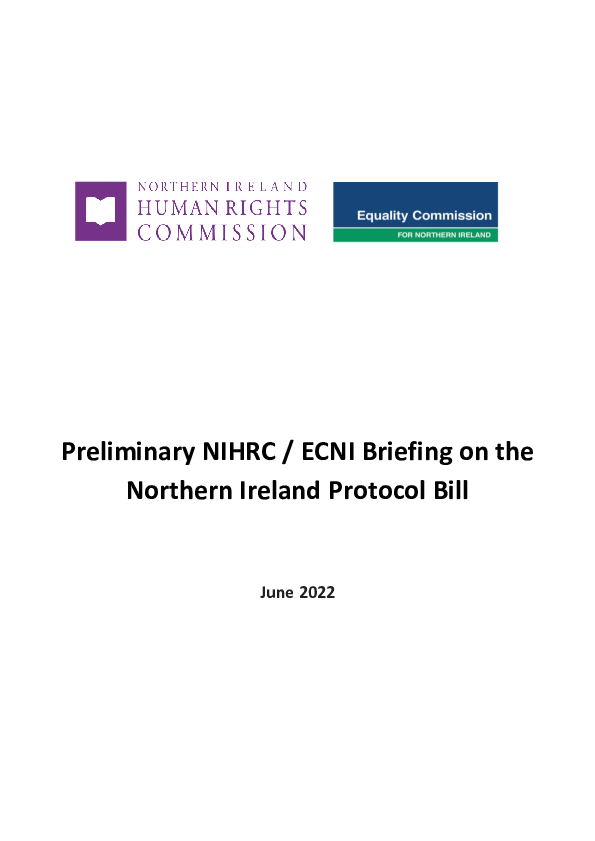 ---
---